Tiffany aka Daddy's gurrl
Tiffany went to Rainbow Bridge on July 21, 2010.
We miss Queen Tiffany .Sleep peacefully, & have a happy reunion with your daddy.
Tiffany was abandoned in 1996 & we took her in on New Years day.Click on her picture to visit her own purrsonal website!

From Auntie Nancy & her critters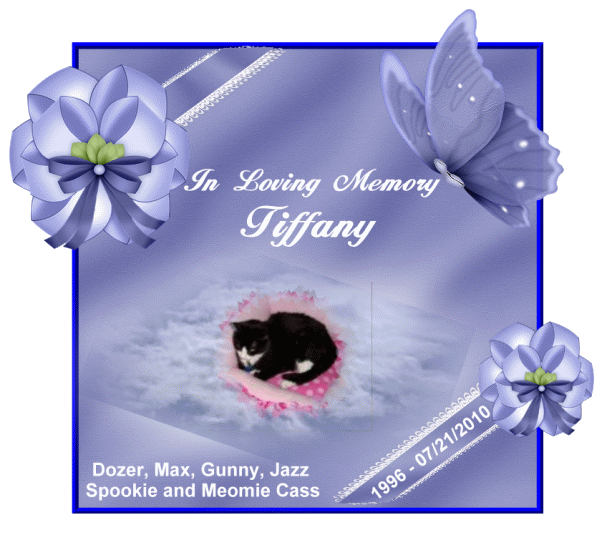 From Meowmie Cass & critters
From Shamus & da gang